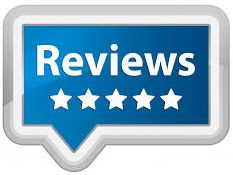 ---

---

"Native American mythology intersects with UFOlogy in this earthbound tale of first contact and extraterrestrial influence…The Wolfs venture into Chariots of the Gods territory by suggesting that visitors from outer space may have influenced the mystical beliefs of Native American tribes and other ancient civilizations, but this is still a timely tale about the sanctity of tribal lands and Una's reaquaintance with her heritage." — Publishers Weekly
---

"A Gleam of Light" is the debut novel by the author duo T.J. and M.L. Wolf. The story follows Una Waters, a Native American woman. As a child, she along with the other passengers and crew of America West Flight 564, encountered what can only be described as a possible UFO sighting at close range while traveling with her family from Dallas to Las Vegas…Overall, I loved the story of the prodigal child returning home after many years, not knowing if she will be accepted or shunned…Using the America West incident, which is a documented possible UFO encounter, as the backdrop of the novel, the authors have created an enjoyable read that is part "Indiana Jones" in places with also a bit of "Twilight Zone" tossed in for good measure. — JennlyT

---

"This science fiction story is filled with UFOs, aliens, and Hopi mythology. Una Waters first encountered an unexplained – possibly alien – sighting when she was nine years old on a flight from Texas to Las Vegas…Una is called home to the reservation because some strange things are going on…assisted by Jack Howser who is a newspaperman from Winslow, Arizona, and another survivor of the same alien-viewing flight…The story was filled with Hopi mythology and Una finds herself reengaging with the culture and beliefs she thought she had set aside when she left the reservation…This book is a conspiracy theorists dream novel. All sorts of information about alien sightings and government coverups fill the pages. Fans of that sort of thing will enjoy this fast-paced story." — K. M. Martin
---


"From the moment I opened and read the first pages of this enchanting tale, I was hooked. The description didn't give me a whole lot of clues as to what I was going to read, but as the story unfolded, I found it to be a mystical, otherworldly and totally riveting story…And as you read this wonderful book, you'll begin to think that all things come together for a purpose and the very fact that you're holding this great book in your hands was meant to be. This is book one of The Survival Trilogy, and I can't wait to delve into this world once again when book two is available. What a fantastic reading experience this was." — DTChantel
---

"Una Waters experienced an encounter at 30,000 feet on a flight when she was eight and it changed her from that point forward…There are many layers in this story that are seamlessly woven together to build a story that chronicles the traditional clash between Native American culture, progress with a hint of something not of this world mixed in. A dramatic story that will pull you in so that you have a need to read the next story to find out what happens next. Well written and very enjoyable." — Mandy Parmenter
---


"I was very impressed by this book…The characters I found to all be well rounded. The plot moved at a good pace. I am looking forward to the next book in the series, I hope to find out more about what happens with Una, that "Lone Ranger" all grown up into a general, the reporter, and that rattle discovered in the sacred city." — Teresa H. Garcia, Star Dragon Publishing
---

"This story combines history about Native Americans, the possibility of UFO's and aliens, and a government conspiracy…Whenever you talk about aliens the Hopi will eventually work into the conversation because of the pictograms that resemble people in space suits or aliens. The Hopi mythology leads a lot to interpret to many people that believe in aliens. Just watch an episode of Ancient Aliens and you will understand what I mean…A Gleam of Light is a good story and leaves thing open for the next book. I would be interested in reading the second book." — Jessica Bronder
---

"I've never read a book dealing with aliens or UFOs before; so I had no idea what to expect going in. But I was pleasantly surprised!…Armed with her knowledge, group of friends, and her own strength; Una Waters is in the surprise of her life as she navigates through beings and situations that don't even seem possible to exist…I'd highly recommend this series to readers who are big fans of scifi, extraterrestrial mysteries, and a strong main character!" — Hannah Kercheval
---

A Gleam of Light is my favorite of The Survival Trilogy. I am appreciative of character-driven plots, and book 1 did a great job of defining the three main protagonists of the story. Una Waters, the Hopi Indian woman, Jack Howser, the reporter and Colin Ashcroft, US Army General. The three actually met briefly as children on an airplane flight that happened to bump into a mysterious UFO. Years later, fate brings them together again as the military develops a sudden interest in something on Hopi land.
Una's childhood with her parents and later, her government job serve as her background to becoming the Hopi representative to face the Army and help protect the land. Jack is the reporter digging up a story and Colin is the general in charge of the Army operation to determine what is under the mountain on the Hopi land.
Kids getting into trouble, mysterious effects of touching an ancient artifact, the need to protect the land and the desire to learn the truth all affect the story that has an end that is also a beginning. There is a hint of a coming change and people like Una may be the ones to best make sense of it and survive the aftereffects. — Riley Moreland
---


"A good read and quite a change from anything else I've previously read. Being from the UK, Native American Indian land protection laws are not something one comes across in everyday life and this book has given me an insight. It will be interesting to see how authors T.J. & M.L. Wolf move the story forwards in books two and three." — Lynne, Barnsey's Books
---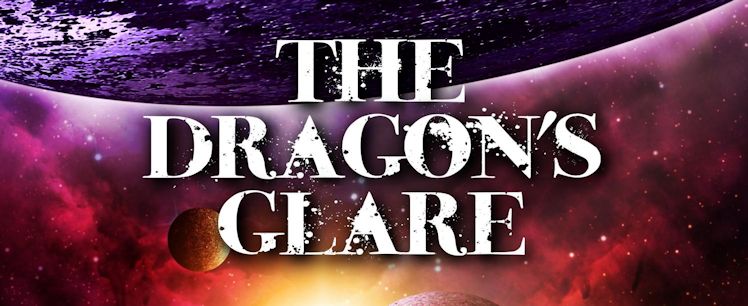 ---

Where A Gleam of Light was heavily laden with Native American (Hopi) lore and prophecy, The Dragon's Glare delves deep into Asian mysticism and legend. I really love how the action begins almost immediately and builds to a crazy climax…While it's not necessary to have read A Gleam of Light prior to this new book, it may help to add some background information regarding the main characters and their journey to this point in time. Once again, the duo of T.J. and M.L. Wolf have delivered a fascinating story based on events that will have even the staunchest skeptic rethinking the age-old question "Are we alone in the universe?" — JennlyT
---


"Aliens and Kachinas, Star Warriors and displaced Tibetan Lamas, East and West, North and South. As above so it is below. While the people of earth vie for balance so too to the sky beings. From the water the three headed dragon stirs and threatens to rise, a would-be dragon queen seemingly at the helm. Una Waters, Jack Howser, and General Collin Ashcroft meet again and join forces along with new friends when drawn together by new assignments with common threads. With the voices of the ancestors in the winds can they turn the fate of mankind?…I find something in this for everyone. UFO buffs and conspiracy theory aficionados should find something to chew over…There is a bit of romance which is tastefully dealt with and does not domineer the storyline. There is mystery as the characters all strive to figure out what is going on…More importantly I found a message of unity and hope. It is my hope that you find this interesting enough to pick it up yourself and read it. I believe both this book and its predecessor would make for excellent movies, and I expect more of the same when the next book in the trilogy comes out." — Teresa H. Garcia, Star Dragon Publishing
---
"This was a fast moving and complex story that needs your full attention so you can appreciate the skill that the story was woven together by the author. It tied together Hopi and Chinese folklore and that added a great deal to the story. Well written and very enjoyable it was the kind of read that you need to take your time with to absorb everything. This is the second book in the trilogy and although I think it could make sense to just start at this book I believe to truly appreciate the story and the relationships between some of the characters you should read the first book before this one. Very enjoyable and starting to build up nicely for the next book which is the last one in the trilogy." — Mandy Parmenter
---


"The Dragon's Glare was an interesting sequel to A Gleam of Light…Picking up three years after the first book left off, this book takes place in New York City, specifically Chinatown. The scale of the overall story arc has grown to not only incorporate a larger territory but also more speculation. This, quite frankly, is my favorite part of these books so far. I personally really enjoy speculative fiction, and the Wolfs bring together myth, conspiracy theory, and reality in a way that weaves an intriguing story…I enjoyed the storytelling in The Dragon's Glare and am curious to see how the authors complete the story in the third book. If you are into speculative fiction, maybe give this trilogy a go." — Nicole @ Read.Eat.Sleep.Repeat
---


"In A Gleam of Light, we learn about the Hopi culture and aliens. In The Dragon's Glare we are introduced to Chinese dragons and aliens. I love learning about new cultures especially their mythology. This helps to broaden our knowledge as we learn that there are more than one race of aliens and that they are not all friendly and want to share this planet…This book has a little bit for everyone, especially if you believe in aliens and love mythology. There is also a lot of action that is going to keep you on the edge of your seat. I really like how The Dragon's Glare did not fall into the typical middle book in a trilogy. The story just keeps getting better and I can't wait to see how this is going to end." — Jessica Bronder
---


"After reading the first book in this series, I couldn't wait to see what would happen in the next book! This book in particular is a FANTASTIC addition to The Survival Trilogy…The books starts a bit after the events of the previous novel. Una has been sent on a special assignment mission in Chinatown NYC…As the danger grows and humanity is in grave danger, Una knows that she needs to figure out the seemingly unearthly mystery before it's too late…I think that this book was DEFINITELY a 5 star book. It was an amazing continuation to the series, and I can't wait to read the third book!" — Hannah Kercheval
---


"What an intriguing and fast-paced mystery this was. Having read the first book in the series, I already knew I was in for a treat with one of T.J. Wolf's books, but I wasn't aware of how fun and action-packed the ride was going to be. Although I recommend reading the first book, you can read and enjoy this one as a standalone. So whether you're new to these authors or a fan from the first book, I suggest diving right in." — Donna Thompson
---


In New York City, 3 years later, a mysterious cyber attack is blamed on the Chinese. Colin Ashroft, now in charge of US Cyber Security, is there to investigate. Jack Howser is following up on reported UFO sitings and Una Waters is on special assignment. Again, fate reunites the three as they struggle to make sense of the violence in the streets, a mysterious underground organization and Una's own lost time that may have been an alien abduction…
The alien connection is ever present. Never thoroughly explained, only speculated. So is Una's connection to the aliens and their future…Book 2 introduces a new character, Rufus, who is the computer geek. He adds a little more interest to the story and risks his life to save Una during an pretty spectacular UFO incident…
The resolution of the conflict is the twist that wraps up the story, adds to the mysterious and keeps the series going. — Riley Moreland
---
---


"Beyond The World" is a work of science fiction and alien adventure penned by co-authors T. J. Wolf and M. L. Wolf, and forms the third and final book in the Survival Trilogy. Continuing the tale of Una Waters and her troubled past, we now find ourselves in 2020 when Una and her new husband are celebrating their honeymoon. But the old familiar call of distress disrupts their peace once again and, along with Jack Howser, the three are pulled back into the world of ancient aliens and Hopi prophecy. The new conspiracy will take them into ancient lands with terrifying creatures, uncovering truths that none of them really wanted to know.
Connecting ancient cultures and wisdom to modern day ideas of aliens and other intelligent life provides a great hook for this inviting and exciting read. The three central characters are very well developed by co-authors T. J. Wolf and M. L. Wolf, and their bonds and previous experiences serve to catch readers up, ready for this final epic adventure in the series. I liked the pterosaurs particularly and how their origin comes about, and the novel sparked many references to other great science fiction works like those of Michael Crichton and H. G. Wells. The plot is well constructed and doesn't rush to a conclusion, with events and exposition well mixed to give a great ebb and flow to the narrative. Even in the quiet times, it keeps you turning pages to discover the chilling truth.
"Beyond The World" comes recommended for science fiction fans of all ages. — Readers' Favorite
---

For Science Fiction fans who are particularly interested in extraterrestrial life, if you haven't read this series, what are you waiting for? The duo of T.J. and M.L. Wolf have done an amazing job of crafting a series of speculative fiction that will get the reader thinking or, in my case, looking up events and locales to learn more about the subject.
With Beyond the World, we are introduced to the line of logic that not only are extraterrestrial beings real, but they have been among us the entire time…It makes the reader (or at least me) think about the bigger picture and I feel that it is the mark of a good author when they can accomplish this. I would have to say that Beyond the World was my favorite of the three novels because the action was fairly quick to start and moved rapidly after that…
Even if you are not a big fan of "alien fiction", I would suggest giving this series a read. Even if you start out a skeptic, you may end up a believer in the end. — JennlyT
---


"Beyond the World," by husband-wife writing team T.J. & M.L. Wolf, has caused a first for me when reading a book – it sent actual tingles down my spine…Upon turning the last page, all I could think of was Richard Dreyfuss in "Close Encounters of the Third Kind," – WE ARE NOT ALONE. I get shivers just thinking about it, and of all the wondrous and mystical and mysterious things that come to light in this marvelous book. All I wanted to do was immediately grab the first book in this series and just start all over again…If you allow yourself to be fully immersed in the stories they've shaped in these otherworldly novels, you'll find yourself an experience like no other. — DTChantel
---

This was a complex mystery that had many layers in the story as it built into a final conclusion. It was a little slow to start but I soon became addicted to the story and found myself reading faster as I needed to know what happened next. This is a great trilogy that will keep your attention to the very end. Well written and easy to understand. — Mandy Parmenter
---


In book three of the Survival Trilogy we rejoin Una Waters, her new husband General Ashcroft, and good old Jack Howser for another round of alien encounters and Hopi prophesy. Once again the pace is spot on, the twists a thrilling ride, and the characters and scenarios believable…I really love the heavy reference to the ancient Hopi prophesy and how important it is for the keepers of the races and elements to work together…It takes the narrative of good aliens and bad aliens and then makes it accessible, just as it does the good humans and the bad humans…I think that this whole series ought to be available in high school and middle school libraries. — Teresa H. Garcia, Star Dragon Publishing
---


On their honeymoon, Una and Colin can't stay out of trouble. Make that troubles – of the alien and unexplained natures. And wouldn't you know it, Jack shows up too. Along with a group of Explorer Club Kids, they hike through the forests and mountains of Yosemite. Along the way the weird and wonderful and often dangerous encounters never stop…As group, they encounter all sorts of strange things including dinosaur-like creatures, mysterious abandoned camps, an AWOL soldier/friend of Colin and, of course, UFO sightings. Book 3…did see the return of Rufus (from book 2) so that made me smile. You won't believe where he has been!
Alien conspiracy, Hopi, Chinese, similar ancient cultures separated by geography, invasion, military secrets and black ops, missile attack, red-yellow-white-black, teletransportation, alien abduction, transcendental wisdom. If any (or all) of these subjects have ever piqued your curiosity, The Survival Trilogy is what you should be reading. The Survival Trilogy is a good one for anyone who likes to have something to really ponder after the last page is turned. — Riley Moreland
---